Wash your hair at least once every three days with a gentle hair cleanser or shampoo to remove all the accumulated dust, dirt, oil, and bacteria build up. Keep it clean at all times to avoid hair fall from clogged follicles. It is also important not to wash your hair more than thrice a week. Overwashing will strip your scalp and hair of the natural oils that are essential for healthy hair growth.
The hormonal process of testosterone converting to DHT, which then harms hair follicles, happens in both men and women. Under normal conditions, women have a minute fraction of the level of testosterone that men have, but even a lower level can cause DHT- triggered hair loss in women. And certainly when those levels rise, DHT is even more of a problem. Those levels can rise and still be within what doctors consider "normal" on a blood test, even though they are high enough to cause a problem. The levels may not rise at all and still be a problem if you have the kind of body chemistry that is overly sensitive to even its regular levels of chemicals, including hormones.
Hair styling products from shampoo, conditioner, to hair dye, bleach, gels and perm and straightening products may contain chemicals that can damage the scalp and cause the shaft to break, resulting in hair thinning. Beware of these products that contain toxic chemicals such as arsenic, thallium, meadow saffron (colchicum autumnale), and lead. These chemical ingredients can manipulate and disrupt the natural hair growth cycle, for example, shortening the anagen phase of growth. Hair procedures like hair relaxing and permanent waving, while do not lead to permanent hair loss, can damage the quality of the hair and make it more prone to hair breakage.
Some medications can trigger hair loss. Hair loss is a well-known side effect of chemotherapy treatment for cancer. But some common medications may also lead to hair loss, including anticoagulants that thin the blood, high blood pressure medication, gout medication, antidepressants, and birth control pills. By switching to a different medication under your doctor's guidance, you can usually stop this kind of hair loss. Your lifestyle, especially one characterized by high-stress levels, not getting proper nutrition, and significant weight loss can play a major role in your health and the health of your hair. Although experts don't know the exact process, there is a clear relationship between high levels of stress and hair loss.
Low ferritin (the stored form of iron) is one of the most common causes of hair loss in women. Given low ferritin is also a common problem for hypothyroid people, it is important to have iron testing including ferritin especially if you are experiencing hair loss. It is not enough to be told by your doctor that your iron levels are 'normal'. Ferritin levels are not always tested. Get a copy of your lab results and be sure ferritin has been specifically tested. Even if ferritin is within the 'normal' range that doesn't make it 'optimal'.
These natural remedies, for example, apple cider vinegar can be very effective in flaky scalp treatment by restoring the pH level. The using of hair stylish products that contain harsh chemicals should also be eliminated. Moreover, the essential minerals and vitamin intake should be increased in the daily diet. You can also massage your hair scalp with natural oils such as extra virgin olive oil and jojoba oil. These natural hair masks from yogurt or other herbal ingredients can also work well to hydrate your scalp and provide moisture.
Vigorous styling and hair treatments over the years can cause your hair to fall out. Examples of extreme styling include tight braids, hair weaves or corn rows as well as chemical relaxers to straighten your hair, hot-oil treatments or any kind of harsh chemical or high heat. Because these practices can actually affect the hair root, your hair might not grow back.
Proper levels of this promote optimal hair growth and longevity, leading to hair that is healthy, lustrous and more abundant. According to a paper produced by the Ohio State University, found that it is "critically important in the development and maintenance of multiple epithelial tissues, including skin, hair, and sebaceous glands."  Getting the proper amount of Vitamin A can directly stimulate hair growth in both men and women.
In-office laser light treatments or at-home handheld devices, such as the HairMax LaserComb, supposedly grow new hair by stimulating blood flow to the area (think: an amped-up version of a scalp-stimulating shampoo). Just don't expect the device to make your noggin go from looking like George Costanza's to Jerry Seinfeld's. "These lasers won't grow any new hair. If anything, they may just help you hang on to some of the hair that you already have a bit longer," says Dr. Joyce.
Men may also experience some sexual and emotional side effects while taking it: In a study published in the June 2011 issue of The Journal of Sexual Medicine, Dr. Michael Irwig of George Washington University found as many as 92 percent of test subjects reporting problems in the bedroom. The study also reported that "the mean duration of finasteride use was 28 months and the mean duration of persistent sexual side effects was 40 months," meaning that side effects lingered long after subjects stopped taking the pill.
Central centrifugal cicatricial (scarring) alopecia: This type of hair loss occurs most often in women of African descent. It begins in the center of the scalp. As it progresses, the hair loss radiates out from the center of the scalp. The affected scalp becomes smooth and shiny. The hair loss can be very slow or rapid. When hair loss occurs quickly, the person may have tingling, burning, pain, or itching on the scalp. Treatment may help the hair re-grow if scarring has not occurred.
Dr. Shiel received a Bachelor of Science degree with honors from the University of Notre Dame. There he was involved in research in radiation biology and received the Huisking Scholarship. After graduating from St. Louis University School of Medicine, he completed his Internal Medicine residency and Rheumatology fellowship at the University of California, Irvine. He is board-certified in Internal Medicine and Rheumatology.
What to do: Like anemia, simple supplementation should help the problem. So can dietary changes. Find natural vitamin B in fish, meat, starchy vegetables, and non-citrus fruits. As always, eating a balanced diet plentiful in fruits and vegetables as well as lean protein and "good" fats such as avocado and nuts will be good for your hair and your overall health.
In-office laser light treatments or at-home handheld devices, such as the HairMax LaserComb, supposedly grow new hair by stimulating blood flow to the area (think: an amped-up version of a scalp-stimulating shampoo). Just don't expect the device to make your noggin go from looking like George Costanza's to Jerry Seinfeld's. "These lasers won't grow any new hair. If anything, they may just help you hang on to some of the hair that you already have a bit longer," says Dr. Joyce.
As I mentioned before, the causes of hair fall are innumerable, and so it becomes crucial to get to the root of the problem. The best way to go about dealing with the problem would be to get the correct diagnosis to begin with. This can be made simpler by finding the areas where thinning is most prominent and also monitoring how much hair you are losing whenever you comb or shampoo. Consult a physician to find out whether you have any underlying medical issues causing the hair fall.
Always shampoo and condition your hair regularly. Let your hair breath by avoiding wigs that are made with cotton and nylon caps that absorb moisture and lead to drier and more damaged hair. Instead, choose those with netted caps. Make sure your wig isn't too tight. Secure it with hypoallergenic double-sided tapes. Do not put your wig on over wet hair to avoid the growth of mildew and bacteria.
Observe proper hair care practices. The right hair care practices promote a healthy hair growth at the same time as it reduces and prevents hair damage such as breakage. Washing your hair with a mild, preferably natural, shampoo and conditioner with biotin should be an important part of your hair care routine. Go for cool showers instead because hot water can dehydrate your hair strands and lead to dry, thin hair that is easy to break. Lower temperature can help lock in moisture. Limit the use of the blow-dryer.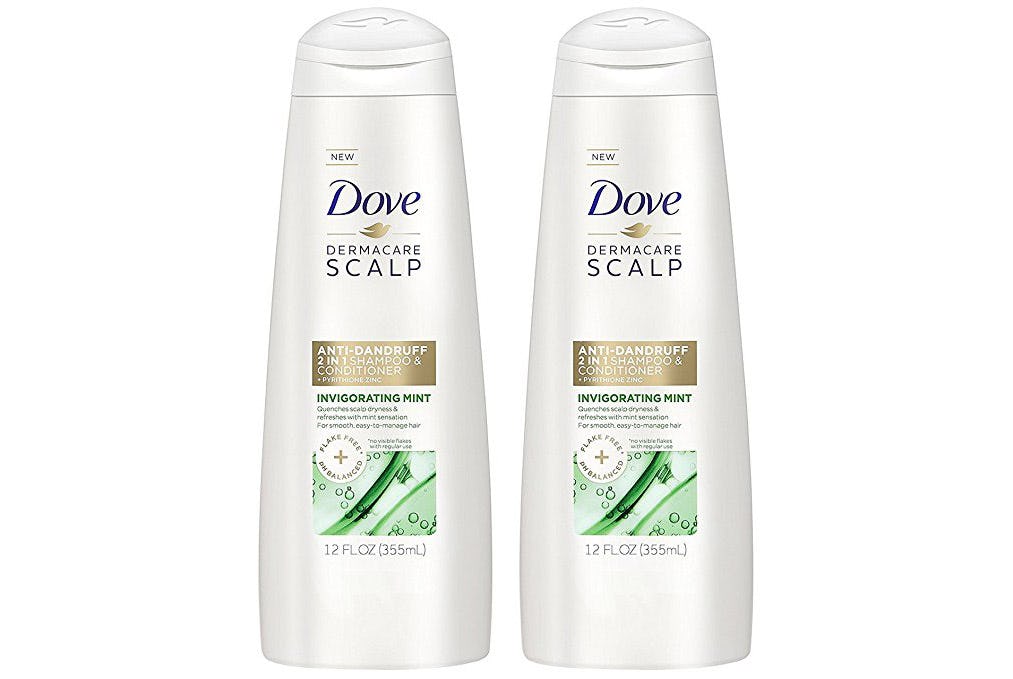 These medicines slow thinning of the hair and increase coverage of the scalp by growing new hair. They also thicken the shafts of your existing hair so that it grows in thicker. If you stop using the medicine, any hair that has grown in will gradually be lost. Within 6 to 12 months after you stop using the medicine, your scalp will most likely look the same as it did before treatment.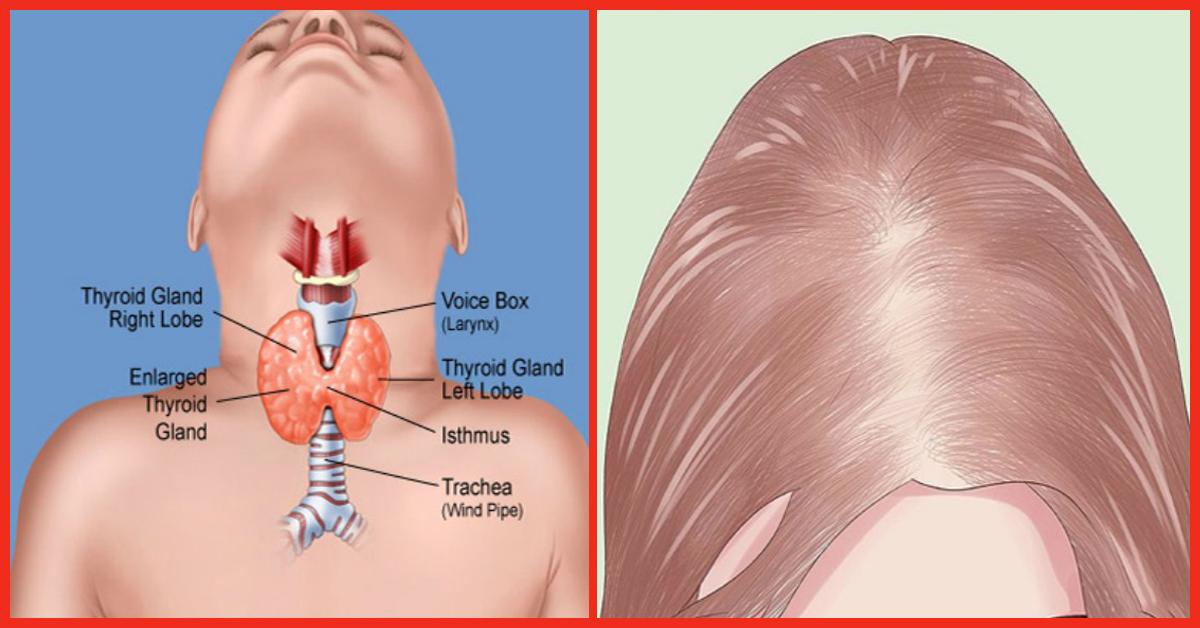 Finasteride is available on private prescription in a tablet form. It prevents the hormone testosterone being converted to another hormone called dihydrotestosterone (DHT), which is known to shrink hair follicles. Blocking this action can help the hair follicles to return to their normal size. It usually takes three to six months of daily use to see an effect, and the process starts again if treatment is stopped.
Hair grows everywhere on the human skin except on the palms of our hands and the soles of our feet, but many hairs are so fine they're virtually invisible. Hair is made up of a protein called keratin that is produced in hair follicles in the outer layer of skin. As follicles produce new hair cells, old cells are being pushed out through the surface of the skin at the rate of about six inches a year. The hair you can see is actually a string of dead keratin cells. The average adult head has about 100,000 to 150,000 hairs and loses up to 100 of them a day; finding a few stray hairs on your hairbrush is not necessarily cause for alarm.
Laser treatments. Low-level laser therapy (LLLT) is used for the prevention and reversal of hair loss. Also known as red light therapy, cold laser, and soft laser, it is a form of light/heat treatment (therefore generally safer) that is used on cases of pattern baldness and alopecia areata. The procedure uses a device that emits light that penetrates into the scalp. The more commonly used lasers are the excimer, helium-neon and fractional erbium-glass. The procedure can increase the blood flow in the scalp to stimulate the follicles that are in resting or dormant phase to go into anagen, and at the same time, prevent the production of DHT, which destroys the hair follicles.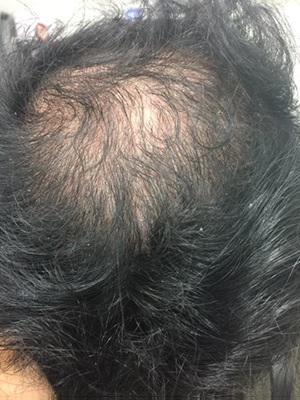 "My hair began to thin when I was 28 years old. Now I am 44 and the top of my head is bald. Recently, I considered using medicine to treat my hair loss and see if any hair would regrow. After reading the literature and talking to my doctor, I decided not to take medicine because it is unlikely to make a huge difference in my hair—and I don't want to take medicine forever!"
My name is Marsha… I have hypothyroidism… Type 2 diabetic. I'm currently taking Levothyroxine and Metformin… I am so depressed. My hair is brittle everytime I brush or comb it comes out in clumps. It's very thin it literally feels like a Brillo pad no matter how much I moisturize it comes falling out I can just brush my hand across it and the hair just falls out like snow. I just went to the doctor last week and he says everything is normal and He suggests that I see a dermatologist is the dermatologist the person I should see? Or should I see an endocrinologist. I'm at my wit's end I'm tired of searching for the right wig to wear nothing is more appealing than my own hair and a long to get it back. But I need to find the right doctor that can perform the right test. My doctor doesn't seem to be helping me I don't even know where to start. I don't go out anymore… I'm just home hibernating period. A woman's hair has a lot to do with the self esteem in mind is very low at this time. My whole wardrobe consist of every color scarf and hat you can imagine… Where should I start what doctor should I see first?
As a senior writer for Live Science, Laura Geggel covers general science, including the environment and amazing animals. She has written for The New York Times, Scholastic, Popular Science and Spectrum, a site covering autism research. Laura grew up in Seattle and studied English literature and psychology at Washington University in St. Louis before completing her graduate degree in science writing at NYU. When not writing, you'll find Laura playing Ultimate Frisbee. Follow Laura on Google+. 
Do not subject your hair to frequent chemical treatments, excessive blow drying, ironing, and coloring, as it can lead to hair loss. If you color your hair and have been facing hair fall issues, it would be a good idea to take a short break before you put any more chemicals in your hair. Avoid hairstyles like tight ponytails, pigtails or braids on a daily basis. Using hair elastics to pull back hair tightly can cause hair fall.
Post surgery care is important if you've undergone a hair transplant or surgery. Expect some swelling of the face and on the scalp a couple of days after the procedure. To fast track hair growth, you may be asked to use Minoxidil or Finasteride. Saline is applied on the grafts for a few days, while you will be prescribed to use a diluted shampoo that is softer and less harsh on the scalp. Hair growth in the transplanted areas becomes visible in three - six months.
Hair loss often follows childbirth in the postpartum period without causing baldness. In this situation, the hair is actually thicker during pregnancy owing to increased circulating oestrogens. Approximately three months after giving birth (typically between 2 and 5 months), oestrogen levels drop and hair loss occurs, often particularly noticeably around the hairline and temple area. Hair typically grows back normally and treatment is not indicated.[21][22]A similar situation occurs in women taking the fertility-stimulating drug clomiphene.
Please note that in January 2016 the Endocrine News published this article January 2016: Thyroid Month: Beware of Biotin which stated that taking biotin supplements could cause falsely high and falsely low results in a variety of laboratory tests, including thyroid lab tests because biotin interferes with the test platform used for particular laboratory tests. If you are taking biotin and your thyroid lab results begin to change and not make sense in terms of your clinical symptoms speak with your doctor about doing a retest of your thyroid labs after several days of discontinuing your biotin supplement to be sure there is no interference.
Most men experience hair loss as they get older, but for some it starts as early as their 20s or 30s. We offer both Finasteride and Propecia as prescription-only hair loss treatments. If you order Finasteride or Propecia from our discreet online service, you can pick it up from one of our pharmacies the same day, or have it delivered the following day.
There are now clinical trials taking place around the country to test the safety and efficacy of the drug for hair loss conditions. One such study lasting 3 months gave Tofacitinib to 66 people with alopecia areata (an immune-system condition that causes hair to fall out in patches). Half of the people regrew some hair, and one-third had more than 50 percent of the hair on their scalp grow back, according to the 2016 study, published in the journal JCI Insight.
Dealing with hair loss is one of the most painful things in the world. It is hard to just sit by and watch as your hair withers away. So – don't! With all the new technologies and age-old natural remedies, dealing with hair fall has become a lot easier than it used to be. With this handy guide, you too can battle hair loss and come out victorious. Do you know any other ways on how to stop hair loss naturally? Share it with us by leaving a comment below.
We all lose hair on a routine basis, shedding as many as 100 hairs per day across the entire scalp. Normally, these hairs are replaced with time. If you have thyroid disease, however, you may experience hair loss more than others—so much so that your hair on the whole looks to be thinning. Having autoimmune thyroid disease in particular also puts you at greater risk for alopecia areata—excessive and rapid hair loss in specific parts of the scalp that can advance to baldness and also effect other parts of the body, like the eyebrows. Most cases of thyroid-related hair loss are temporary and treatable.
2. Oil-rich conditioner. "Oils improve hair's tensile strength," says Paradi Mirmirani, a hair-loss specialist and dermatologist in Vallejo, California. In other words, oils make hair less likely to break under pressure, which is especially important for thinning hair that's prone to snapping when brushed or styled. Mirmirani recommends using a conditioner fortified with natural oils, like Burt's Bees Very Volumizing Pomegranate Conditioner, which contains avocado oil ($8), or Honest Company Conditioner with coconut oil ($10). That one's got an added benefit: "Coconut oil has been shown to penetrate hair," says cosmetic chemist Randy Schueller, so it makes your hair stronger from the inside out. (Just don't load up on pure coconut oil. "You might overshampoo your hair to get it out, and then you'll end up drying your hair and undoing any benefit," says Fusco.)
It's no myth that excess stress can literally make your hair fall out. How does this happen? Well, it can raise androgen (male hormone) levels, which in turn can causes hair loss. "Stress may also trigger scalp problems, such as dandruff, disrupt eating habits and mess with the digestive system – all of which can have a negative impact on hair" says Anabel. 

However, researchers are still working to determine the best dose needed, whether the results are lasting, and whether they can develop a topical form of the drug, Day said. She added that patients should be aware that Tofacitinib has side effects. It's already associated with an increased risk of serious infections, as well as stomach and intestinal tears, according to Pfizer, the manufacturer.